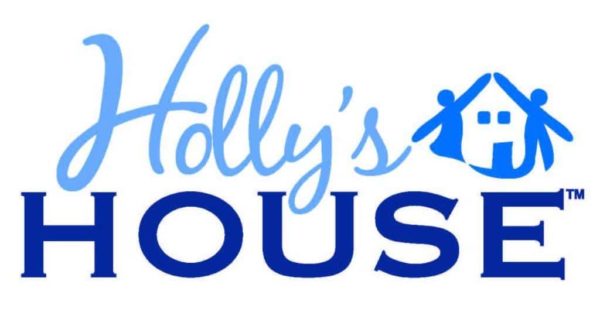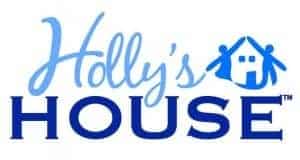 Holly's House started as an idea in 2004.  The idea was formed by a local sex-crimes detective, Brian Turpin.   Det. Turpin was exposed to the concept of children's advocacy centers at a conference and came back to Evansville determined to create a center for the community.  As Det. Turpin championed this cause, he recognized that many centers are named after someone in their community.   Thus, he connected with Holly Dunn Pendleton, a local survivor of a horrific crime involving an attack by a serial killer.  Holly and Det. Turpin together formed a dynamic duo.  Through their partnership Holly's House was created and a capital campaign launched.
Holly, through her life experiences and mission to serve others, had a significant influence on the development of Holly's House.  Through Holly, the center realized that the thoughtful methods being developed for working with children who may have experienced abuse were equally valuable for adult victims of intimate crime (such as domestic violence and sexual assault).  Thus, Holly's House is one of the few Victim Advocacy Centers providing parallel service for children and adults.  Since Holly's House opened in September of 2008, the agency has grown to provide services for nine southwest Indiana counties. Forensic Interviews are provided in collaboration with the Department of Child Services and law enforcement representatives from Daviess, Gibson, Knox, Perry, Pike, Posey, Spencer, Vanderburgh and Warrick counties.
In April of 2010, Holly's House also launched a child abuse prevention program using the Think First & Stay Safe curriculum developed by Child Lures Prevention.  This program has reached over 19,000 elementary school children with information about how to recognize the lures, or tricks, used by individuals who commit predatory crimes against children.  In addition, children are taught the importance of speaking up if anyone tries to hurt them and how to get help from trusted adults.  Think First & Stay Safe is offered in collaboration with both public and private elementary schools in Gibson, Pike, Posey, Vanderburgh and Warrick counties.
Holly's House was founded using the best practices for child advocacy center services from National Children's Alliance, the accrediting and technical support organization for child advocacy centers.  During the past seven years, the agency has grown significantly and successfully positioned itself within the community as a safe place for victims.  Working towards national accreditation provides an assurance of quality to those who need the center's services, our partners, and the community.
Staff at Holly's House includes a full-time Forensic Interviewer, Molly Elfreich.  Molly is currently the only person in Indiana to hold the Diplomate level certification from the National Association of Certified Child Forensic Interviewers.  She has been with the organization since 2012.  Linda Walters is the center's first full-time Service Coordinator.  Linda has a Master's Degree in social work and is an excellent resource for clients and their families. In addition, Holly's House proudly shares space with the Evansville Police Department sex crimes, domestic violence and internet crimes against children units, Albion Fellows Bacon Center (an advocacy organization for victims of domestic and sexual violence), and the Lampion Center (a local mental health services provider). These organizations work together seamlessly to ensure that victims of intimate crime receive the highest quality services as they heal both physically and emotionally.
Holly's House sponsors two fundraising events each year, the Holly's House Fun Fair and Hats Off to Holly's House. Holly's House Fun Fair is the second Sunday in September and started as an opportunity to bring families to Holly's House when they are not in crisis, with the goal of raising awareness of services. The event has grown by adding a car show, performances, information tables from other community services, free food and haircuts for kids, and a selection of fun activities including: a stroller parade (sponsored by Prevent Child Abuse Vanderburgh County Chapter), inflatables, live animal displays, carnival games, and opportunities to look at emergency response vehicles such as firetrucks, police vehicles and ambulances.
In April of each year, the center hosts Hats Off to Holly's House.  Built around the theme of fun hats, this event includes dinner, a speaker, and a silent and live auction.  Hats Off to Holly's House is the signature fundraising event and the 2016 theme will be the Cattlemen's Ball.
You can learn more about Holly's House by visiting www.hollyshouse.org