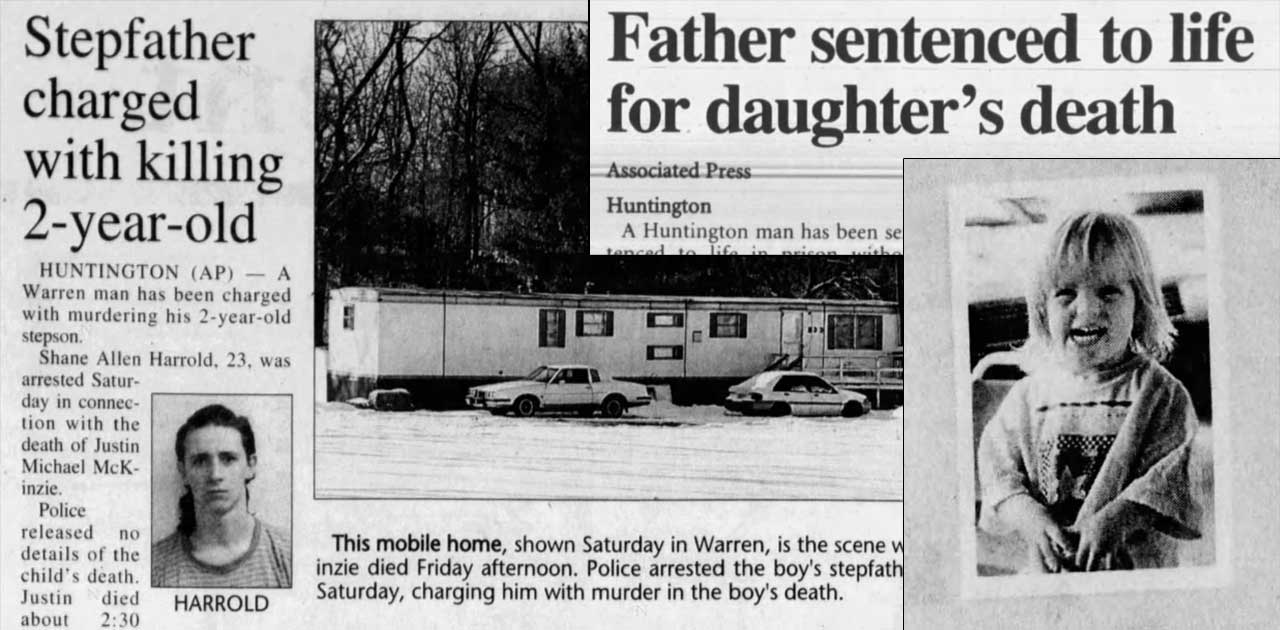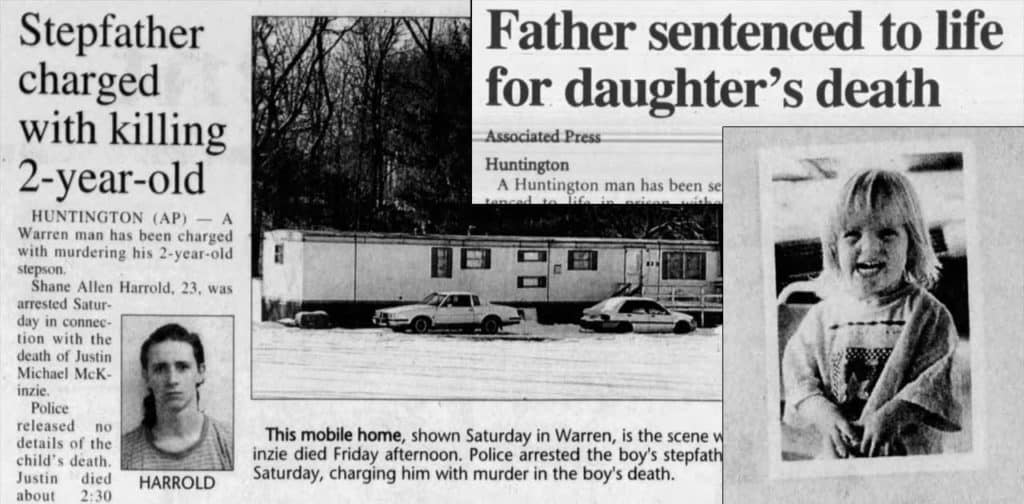 Child Advocacy Centers often get their name from a local child or advocate. But McKenzie's Hope is unique in combining the names of two children who were each murdered within about a year of each other. Each victim shares a similar but distinct name.
3-year old MicKenzie Brown died February 12, 2000, at the hands of her father, Lehvon Brown. She had been smacked in the head by her father with a wooden paddle inscribed with the words "reason to cry". He also continued to beat her until she died from her injuries. The father was sentenced to life in prison for murder.
2-year old Justin McKinzie died at the hands of his stepfather, Shane Harrold, about a year later on January 6, 2001. He suffered a ruptured pancreas and liver from being kneed in the abdomen. According to court documents, Harrold had been upset that Justin wet his pants and responded by not only kneeing the toddler in the stomach but also inflicting head injuries and bruises on his face. Harrold received a murder charge after pleading guilty but mentally ill.
Both cases resulted in significant media attention, with MicKenzie Brown's death leading to widespread news coverage and editorials in The Indianapolis Star and elsewhere calling for significant investment in child abuse protection. A review of the then-named state Child Protective Services agency was ordered after it was found many CPS caseworkers hadn't been properly trained. And lawsuits were filed by Brown's mother after it was revealed the father had been under investigation for over a year.
Locally in Huntington County, the need for a child advocacy center was beyond apparent. Prosecutor Amy Richison, who is still heavily involved in the organization today, was enlisted to help start McKenzie's Hope, a child advocacy center co-named for the slain children. In 2006, the rural community of 36,000 opened the doors of its new CAC.
McKenzie's Hope celebrates its 15th anniversary this year.
Katie Schillling is the Center's Executive Director and became involved in 2016 when a board position opened. Later, "When the opportunity to become the Executive Director came up, I jumped at it," she recalls.
She inherited a somewhat turbulent seat, being the seventh executive director in ten years at the time. But with the continued help of Prosecutor Richison, the Indiana Chapter, other CAC directors, and what Schilling calls "an extremely generous community", the organization continues to grow sustainably.
For the last five years, McKenzie's Hope has hosted its annual Night of Hope fundraiser, which has now grown to $25,000 in annual donations for the CAC. "In 2020, we hired a Victim Advocate, Wendy Williams-Ash", says Schilling. She makes two at the Center, which for most of its history has been run, staffed, managed, and serviced by its lone director.
Looking ahead, Schilling says, "We'd love to expand into a couple of the surrounding counties to provide additional services." In addition, new prevention education programs are also on the horizon for school-age children. Adult prevention training is available to anyone in the community who requests it by contacting the Center. 
If MicKenzie Brown were alive today she would be 24 years old. Justin McKinzie would be 22. "We've served 1,722 children in the past 15 years," says Schilling. Despite the pandemic in 2020, which reduced abuse reports statewide, "We saw 90 kids. Which was down only by a few. In 2019 it was around 93 cases," says Schilling. In other years, over 140 children come through the doors.
When they do, they enter a place that stands as a community's monument to never again suffer the kind of loss they did at the turn of the century.
Editor's note:  From left to right, the above newspaper clippings originally appeared in the Indianapolis Star, Dec. 8, 2002, the Greenfield Daily Reporter, June 5, 2001, and the Vincennes Sun-Commercial, Jan 29, 2001.