Kelly Bugg and local Prosecutor Dan Hampton took every step to prepare for the opening of a new Child Advocacy Center in Warsaw, Indiana. Together with other community members, they chose a name—Safe Harbor—to reference safety and the numerous lakes that dot the region. They filed paperwork, completed legal forms, assessed caseloads, applied for grants, wrote budgets, and endured COVID-19's early disruptions. "But the fish taught us a lesson," says Executive Director Bugg.
Kosciusko County had long been an obvious gap in CAC coverage in Indiana. Families and investigators would take long drives as far away as South Bend, Elkhart, and Fort Wayne to get a proper forensic interview.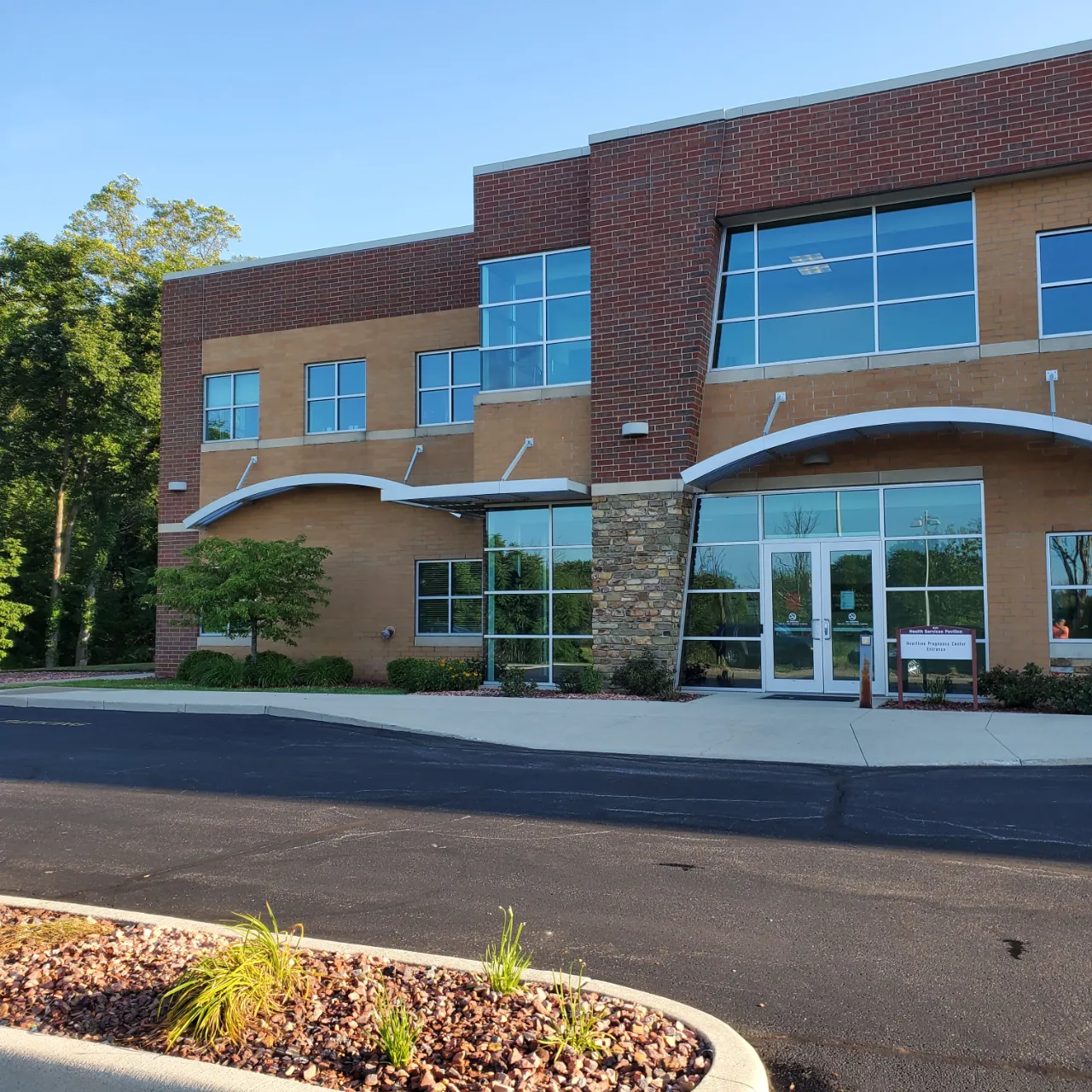 Back in October 2019, Kosciusko County Prosecutor Dan Hampton decided "Now's the time" for the county of 80,000 to have a CAC. Bugg, who was approaching retirement from a long career with the Indiana Department of Child Services, was Hampton's first choice to lead a new CAC. She had been working in child welfare for over thirty years.
But just as the duo made arrangements to found and fundraise for the Center, COVID-19 delayed some funding opportunities. Safe Harbor opened in December 2020. "[Dan] said we could do this and I'll stand behind you," Bugg recalls early on. With guidance from the Indiana Chapter and community support, "That gave me the support I needed," says Bugg.
"We've talked about a CAC in Kosciusko County for years," says Chapter Director Jan Lutz. "We always knew it would take the right person to lead it, see it through, and inspire others in the community to support the start and its longevity. I knew from working with Kelly she was the right person."
Community support came in the usual forms like grants and donations. "I'm a forensic interviewer," says Bugg. "I'm not trained for fundraising and grant writing. I'm not an accountant or an attorney. Having the support of Dan [Hampton] to handle the legal paperwork and Link Accounting in North Webster, which volunteered to do our payroll and tax paperwork has been a huge help."
Riffing on the nautical theme of a harbor along with the soft blues and greens that adorn the Center, one seemingly unusual but innocuous donation was an aquarium. "A family donated that to us and it was the best $600 investment they ever made. The kids love that aquarium," says Bugg.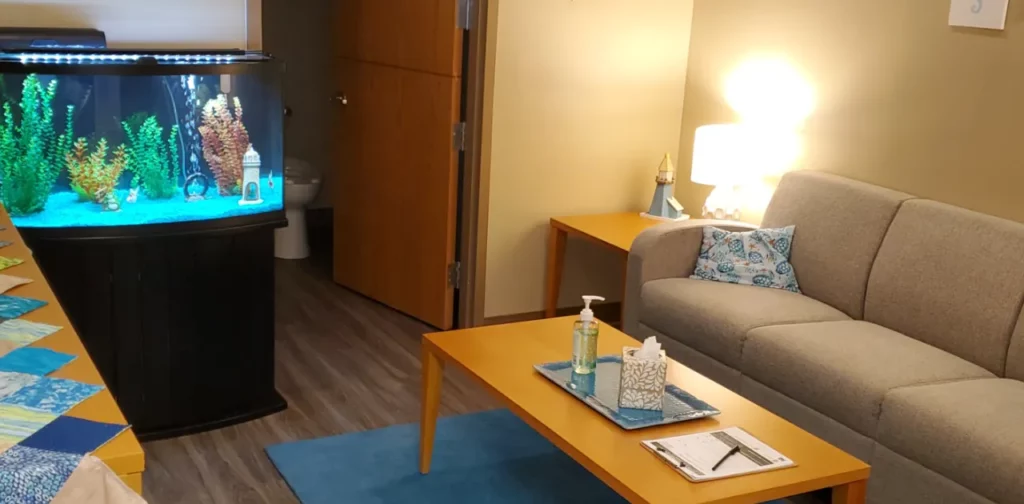 "The fish taught us a lesson in what makes kids comfortable," she says with deep sincerity. "I've got some fish that suffer from a bladder problem, and a lot of times the kids think they're dead because they swim sideways or upside down. The kids think it's so funny when I tell them it can be fixed by feeding the fish peas." And in that brief moment, kids staring at the aquarium's bubbling water and fluorescent plants giggle about fish eating their peas and forget about why they're there and the traumatic events that possibly unfolded in their young lives.
Inspired by the fish, Bugg applied for a grant to cover a certified dog handler and a therapy dog named Wally who begins work on February 1, 2022. "Wally is the most relaxed, calm, loving dog," says Bugg with her own aura of calmness and love.
Safe Harbor anticipated 167 cases in 2021 and conducted forensic interviews of 150 in a year still upended by COVID-19. "Cases are moving through the system a lot quicker than they used to," says Bugg. The improvement is thanks to solid interviews and Safe Harbor's monthly case review meetings, which bring law enforcement, prosecutors, and other multidisciplinary team members together to report on case updates. "No one wants to say a case has been sitting on their desk for long," she adds.
Right now Bugg is focused on sustaining Safe Harbor for the next several years. "Things are going so well," she says, adding, "This community supports the CAC. Anytime we want to do something, people say yes. This community has been totally supportive of the CAC."