The Indiana Chapter, in conjunction with help from The CASIE Center, has developed a "What to Say" card that fits neatly into the lanyards or badge holders commonly worn by DCS and law enforcement officers.
These cards are designed to hand to families and non-offending caregivers immediately after a caseworker or law enforcement officer makes contact.
This card measures 6.6×9.25cm, or a little taller and wider than a standard business card
Can be customized with your Center's name, logo, and information
The front includes space for a DCS caseworker to write their name
The back includes critical notes and tips for caregivers before they come to the CAC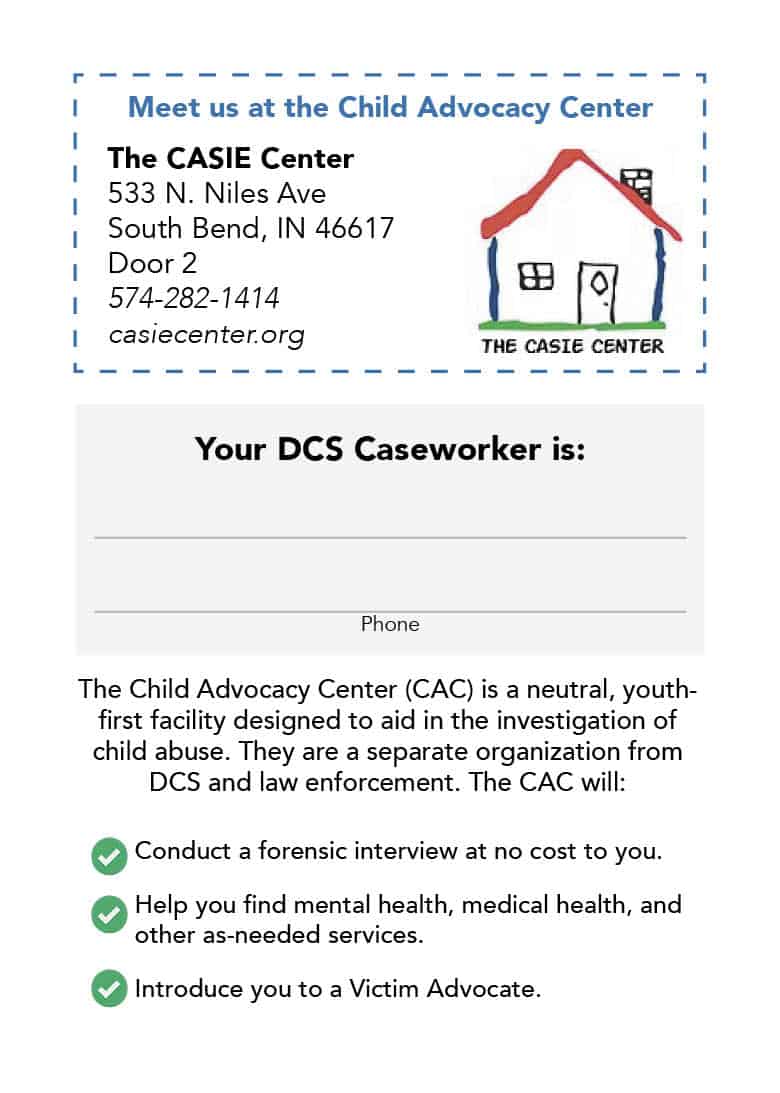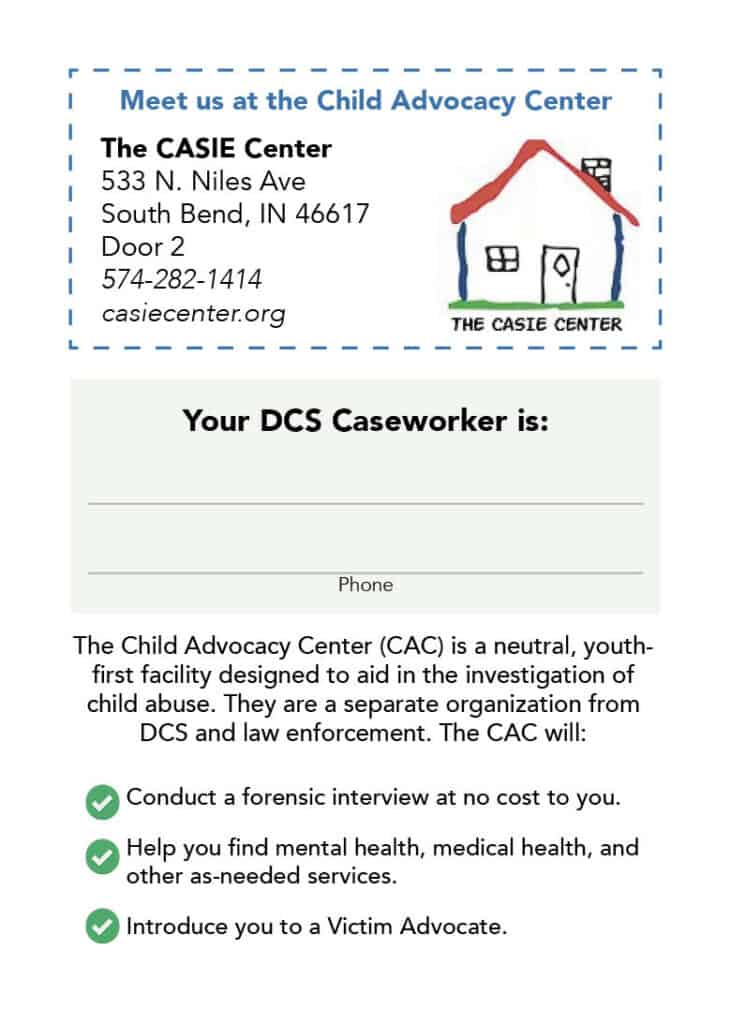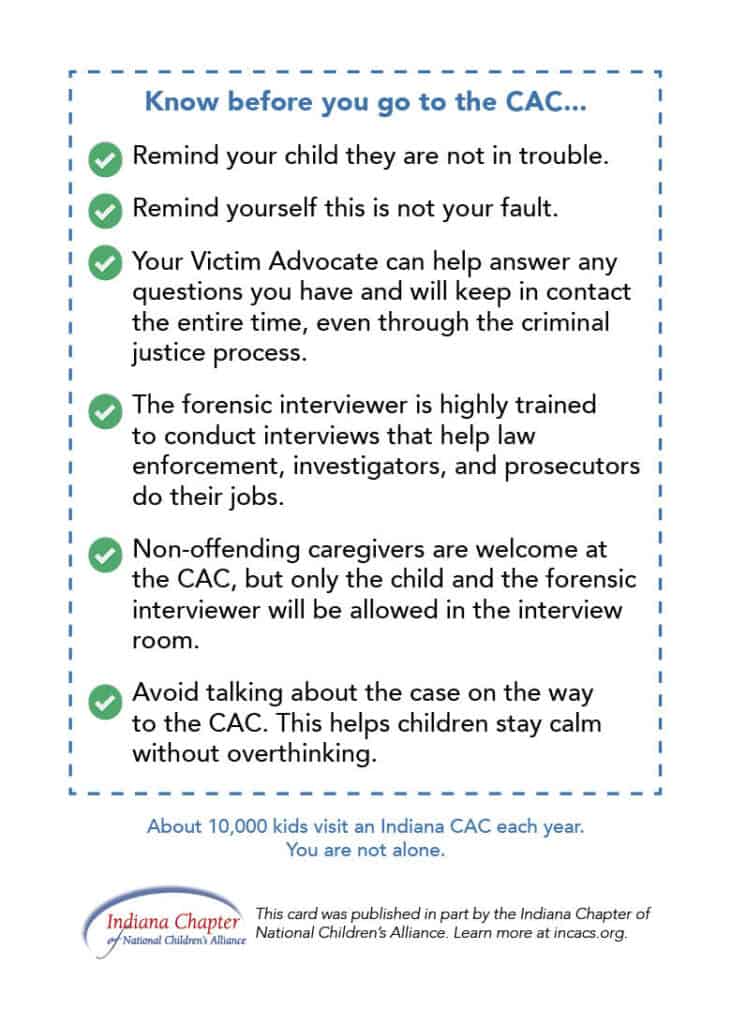 Order a printable file for your CAC
Your CAC is responsible for printing.
Your request is not generated automatically. It is manually created. Please allow 1-2 days for a proof.
You'll receive a file that fits multiple fronts/backs on one sheet of 8.5×11 paper.