About First Light CAC
Serving Marion, Sweetser, Gas City, and surrounding areas near Grant County
Visit us at
1515 Provident Dr.
Warsaw, IN 46580
Leadership
Our Executive Director is Janet Bailey
Contact us at
Call 765-668-8087
or email janet.bailey@live.com
Find us online at
Donate
This CAC does not accept online donations yet. Contact them directly to arrange a gift.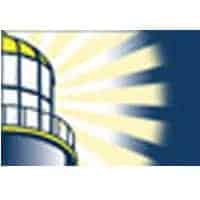 First Light is a place where people, children, and caring come together. The center provides a location for members of a multi-disciplinary team to come together and perform a forensic interview of a child who is alleged to be a victim of abuse or neglect.
The objective is to provide a quick, professional response by law enforcement, child protection services and the prosecutor's office to a case, so the trauma to the child can be minimized and an appropriate course of action to the specific case can be charted expeditiously.
Since first opening it's doors, February 16, 2004 the center has served well over 2000 local children.
How to report abuse near us
This CAC only accepts cases based on informed reports from law enforcement or the Department of Child Services. If you suspect abuse, call 911 in an emergency or call the Indiana Child Abuse Hotline at 1-800-800-5556.
What you will find at First Light CAC
We're an independent 501(c)3 non-profit organization.
Forensic Interviews are conducted on-site
Victim Advocacy is offered on-site
Therapy Dogs may be available
Physical health and mental health referrals are available at no or low-cost
We work closely with Indiana DCS Caseworkers, the Prosecutor's Office, and local law enforcement agencies including the State Police, Sheriff's Department, and local city and town police departments.