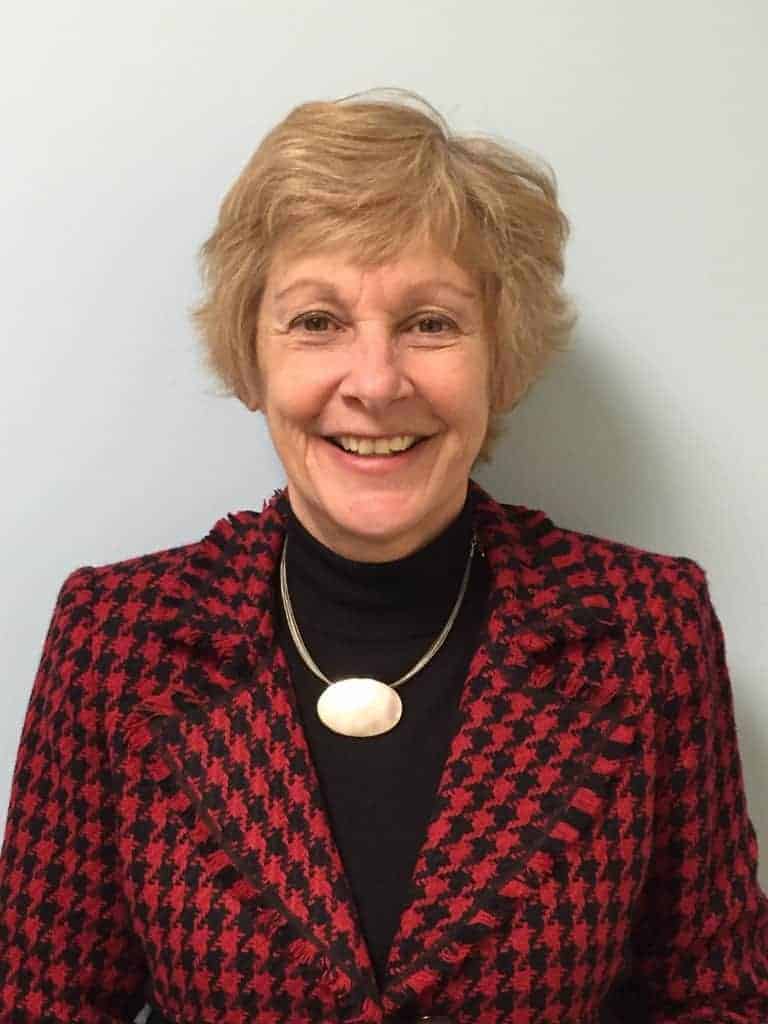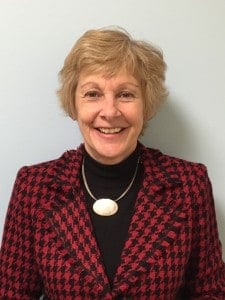 For 17 years, Carolyn Hahn has served St. Joseph County as the executive director of The CASIE Center in South Bend, Indiana. The Child Advocacy Center (CAC) has been an important part of the community since its founding two decades ago, but today's center is much different than it was the first day it opened its doors. After an ambitious plan and admirable fundraising efforts, the Center has been pioneering a unique layout for co-locating multidisciplinary team (MDT) members over the past two years.
Hahn explains that when the Center first opened and for several years after, the multiple agencies involved in child abuse cases at various stages of progression began working together as a Multidisciplinary Team.  The CASIE Center provided a safe, comfortable environment for forensic interviews, but as they are in most places, law enforcement, child protective services, the county prosecutor, and other associated agencies were all located in different offices strewn across the county or region. The various branches communicated with each other as necessary, but many team members acknowledged the need and desire for a deeper integration among them.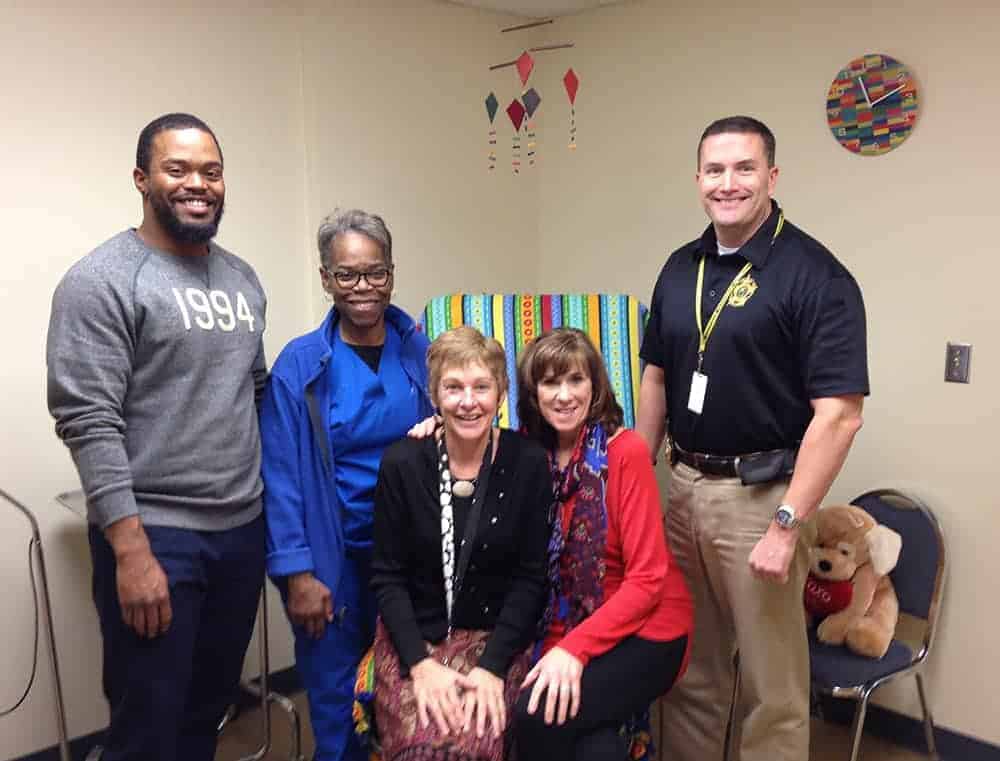 Over the years, St Joseph County formed a Special Victims Unit, which eventually expanded to consist of deputy prosecutors, paralegals, clerical staff and a multijurisdictional unit of Law Enforcement detectives.  In 2011, both the Special Victims Unit and the CAC needed to find new spaces in which to operate as each of their buildings was being sold.  Hahn and others saw it as the opportunity they were waiting for and began the ambitious work to establish a shared workspace where all involved agencies could work cooperatively on cases under the same roof.
Today through their capital campaign efforts, The CASIE Center is a wing in a larger singular building that houses the MDT including the entire SVU, an office for a supervisor from the Indiana Department of Child Services (DCS) and the Clinic at CASIE that is staffed by SANE nurses who conduct non-acute medical exams.  One section of the building also houses the St. Joseph County Family Justice Center, which provides legal services, comfort and support for families involved in domestic violence.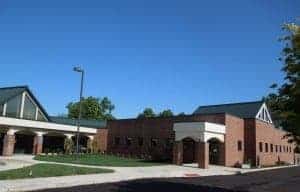 "I consider us the center of a wheel, as the grease that helps the spokes pull together, so we can roll," Hahn said. This co-location project would not have been possible without The CASIE Center's initial ability to spearhead fundraising efforts, which inevitably cost Hahn, the staff and board of directors many evenings and weekends, but yielded an incredibly functional and satisfactory new system of communication.
"I knew it would be better, I just didn't know how much."  -Carolyn Hahn, Director of the CASIE Center
The fundamental idea was that with everyone under one roof, DCS professionals could communicate effortlessly with the detectives across the hall, for example, and CAC workers could learn about documenting physical evidence from the trained nurses they have come to know on a collegial level.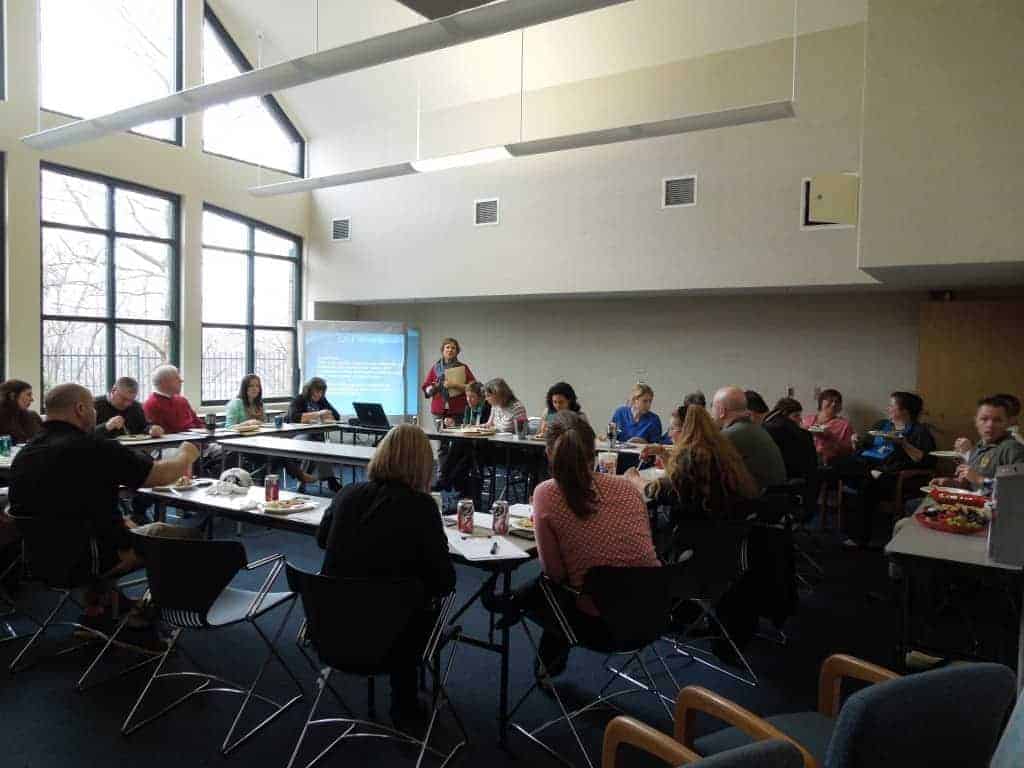 While The CASIE Center traditionally remained behind the scenes, its strong roots in the community and excellent reputation made them the obvious agency to spearhead the efforts for gaining the necessary funding and grants. Hahn and her staff spent time writing grants and proposals, and to her surprise and relief, private foundations and individuals offered up very generous support for the group's cooperative efforts. "We had a sustainability plan," says Hahn, where part of the benefit to funders was that The CASIE Center would raise the funds to own the building, but the co-located agencies would pay rent and utilities for at least five years, which resulted in a creative and promising way for the project to keep itself going.
As the agencies moved into their new offices, Hahn explained that one of the toughest initial hurdles to overcome was reworking privacy protocols within different individual agencies so they could cooperate better as a multidisciplinary team.
The other hurdle was getting used to each other as roommates. "We had the ability to dream…but it was like moving into the dorms," she laughs. Through hotdog lunches and other teambuilding events, all of the staff of the various agencies within the building have developed a deep symbiotic support network.
Hahn explains that beyond proximity to colleagues from other agencies, the co-location model allows them to share resources and strengthen each other's weak spots.
"Often if there's training provided for one group, for example, all the other groups in the building that might benefit are also invited. If there's a question, someone in the building probably has the answer, and people are more inclined to seek it out based on the excellent relationships that have developed within the hallways." The result has been substantial cost-savings on shared spaces for local governments, and a "constant overlapping of professionals."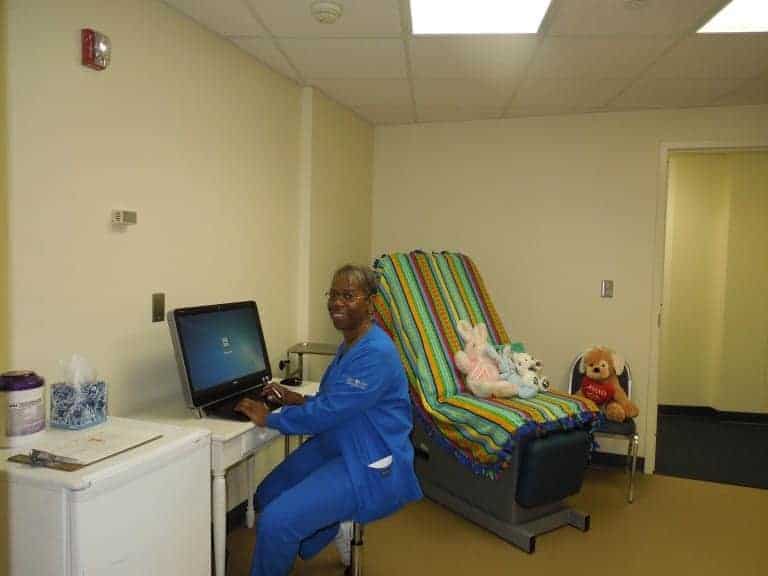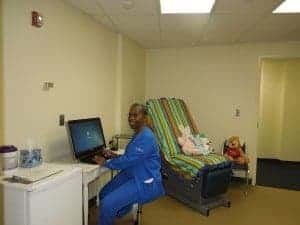 The system allows for a much more streamlined response protocol and a communal understanding of the limitations of each agency than they had before they became co-located. Before, the police, prosecutors, and CAC often wanted different things at the outset of a new case. For example, detectives may want charges filed immediately, whereas a prosecutor may want to pause in order to build a stronger case. Now, the agencies understand each other and provide a professional overlap.
With cooperating agencies under one roof, everyone has an agreed-upon protocol that is effective and comfortable for the child. Today, a child who is brought into the welcoming and comfortable CASIE Center can receive clean clothes, food, and a place to play and rest in addition to highly trained professionals and forensic interviewers who can respond to their critical emotional needs. While a child receives care and attention, so too can the family, where police or caseworkers may spend time talking to family members.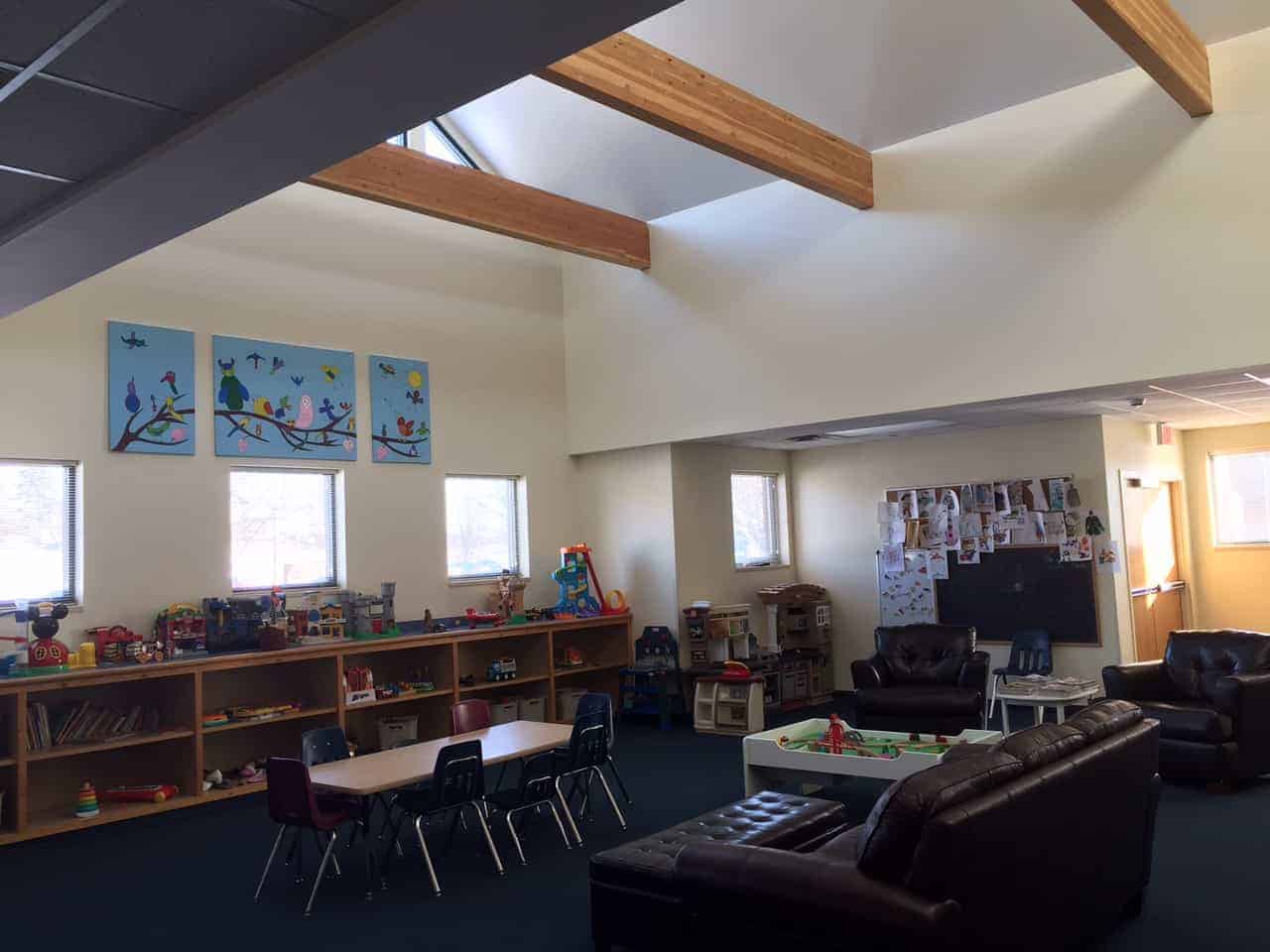 Another benefit of collaborating with other agencies on such an intimate level is that in addition to crisis response, they are also able to develop projects to achieve common goals like increasing attendance at local elementary schools, which was an initial impetus for the start of The CASIE Center years ago.
Having everyone in the same building has emotional benefits for staff, too. Hahn explains that being among many other people who are also experiencing situations as difficult as yours fosters understanding and acknowledgement of the trauma that support workers often go through. Counselors are brought in during challenging times, and the agencies in the building, particularly the CAC, work very hard to foster an environment of collegial support where co-workers recognize stress and step in to give each other much-needed support and downtime. "We're in a very stressful environment," says Hahn. "It takes a toll."
Two and a half years into the co-located MDT project, it is clear that it has been a long road–but to Hahn, it is worth it. "The supportive environment, the speed of communication, and the enhanced opportunities for learning and growth all benefit families, kids, and our teams."