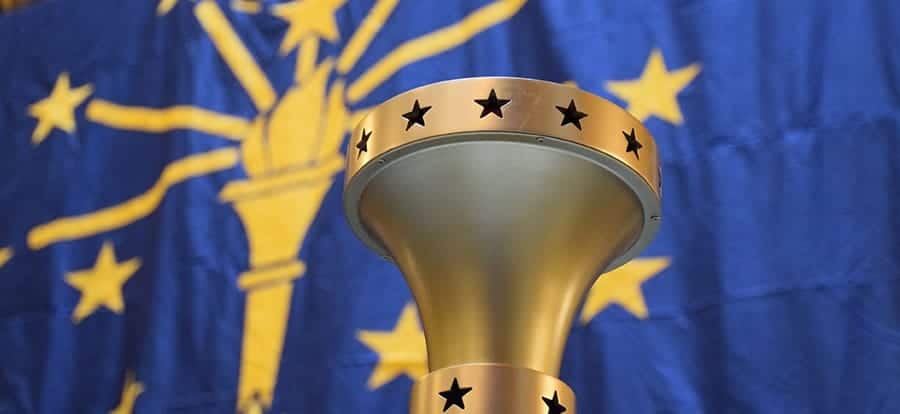 Indiana's 2016 Bicentennial Celebration comes into full swing with the start of an Olympics-style torch relay on September 9, 2016. The 32-day relay runs through all 92 Indiana counties and wanders through 260 cities and towns, 17 state and national parks, and stretches 3,200 miles. On its journey the torch will move an average of 97 miles a day. The relay starts in Indiana's territorial and first capital, Corydon, and ends in Indianapolis on October 15, 2016.
The honor of carrying the torch goes to just over 2,000 Hoosiers, selected from more than 4,000 nominations by the public and selected by local committees in each co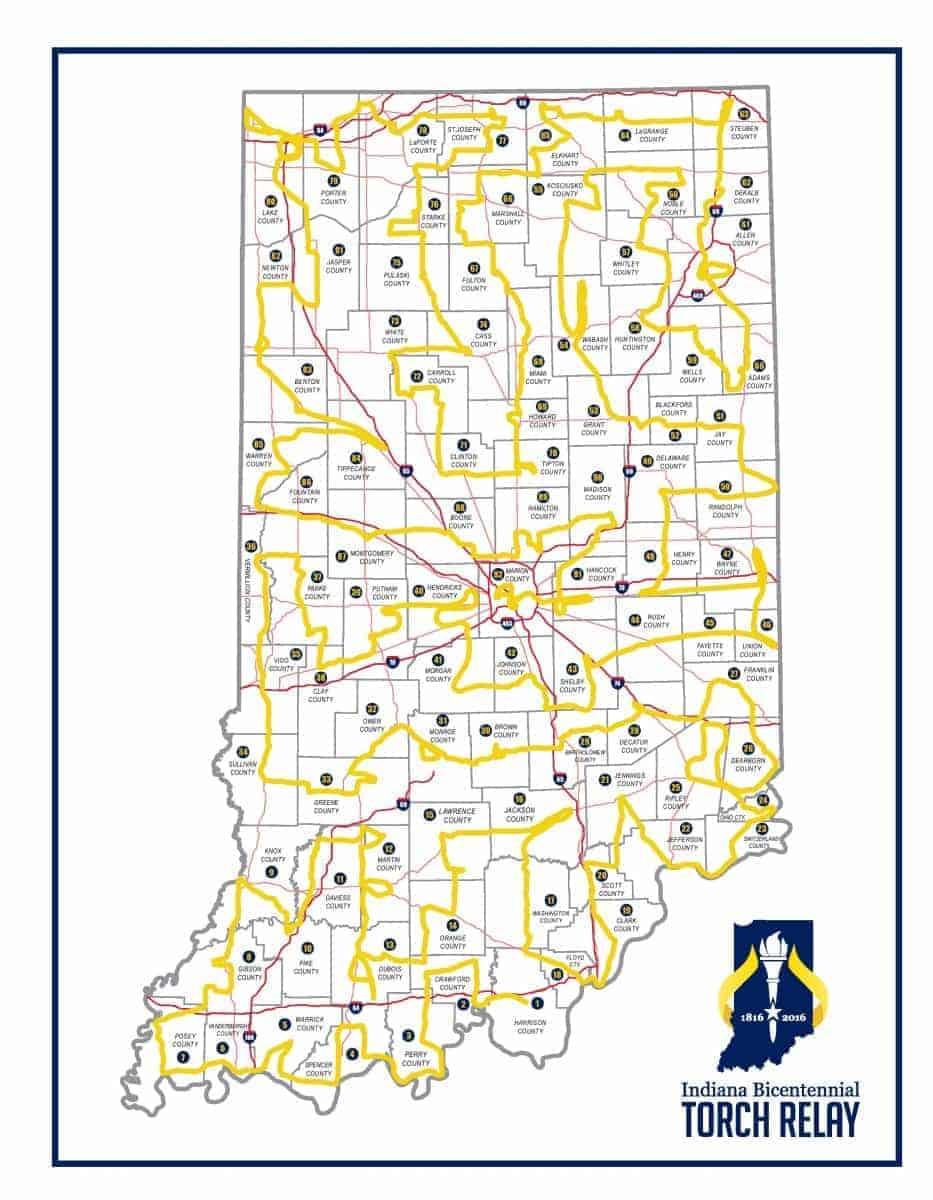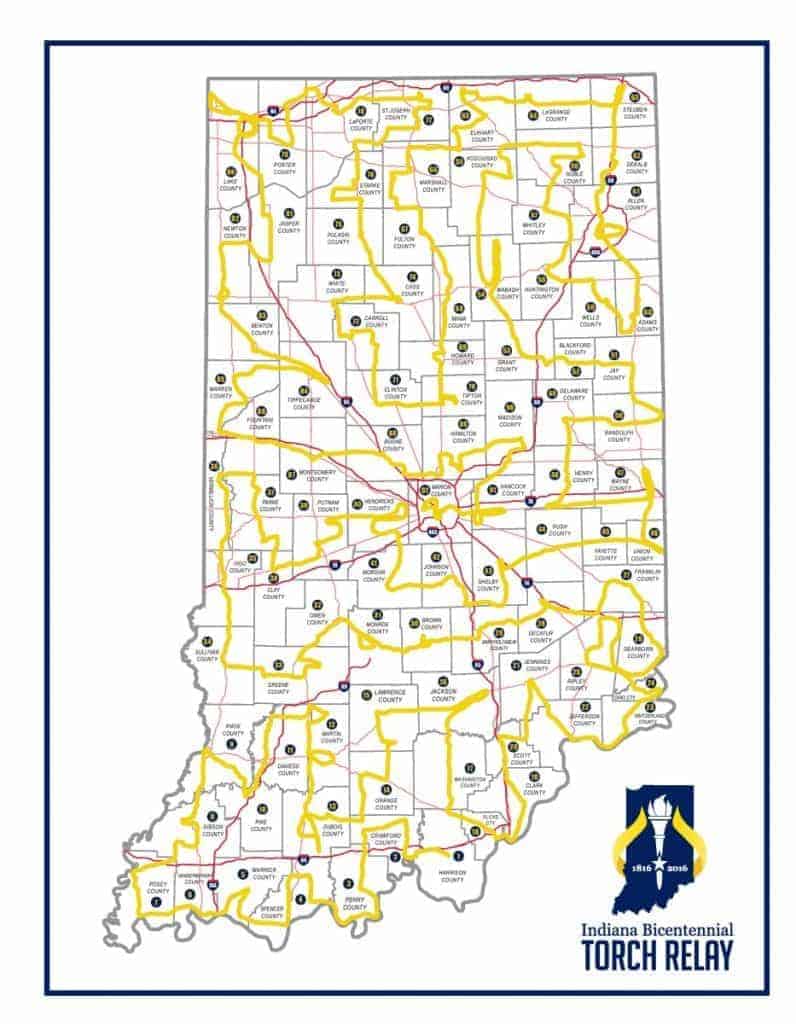 unty. As the torch winds its way toward Indianapolis, Chaucie's Place Executive Director Toby Stark will have the honor of carrying it for a stretch in Hamilton County.
"It's almost an indescribable honor because this is not really for me; it's representing all the work that Chaucie's Place staff and volunteers have done for the community for 15 years. I feel as though the honor bestowed on me is really the honor of so many. It's overwhelming," said Stark.
Stark has been working with Hamilton County-based Chaucie's Place, now in its 15th year, to become one of Indiana's premiere child advocacy organizations. Chaucie's Place works to prevent child sexual abuse and youth suicide. Through a medley of prevention programs, Chaucie's Place serves children, adults, and school systems. "In this last school year, our Smart Steps: A Body Safety Program for Children™ reached almost 24,000 elementary school children throughout central Indiana. Through our Stewards of Children® [a child sex abuse prevention training for adults] we have trained nearly 6,000 adults since we became authorized facilitators in 2010," says Stark.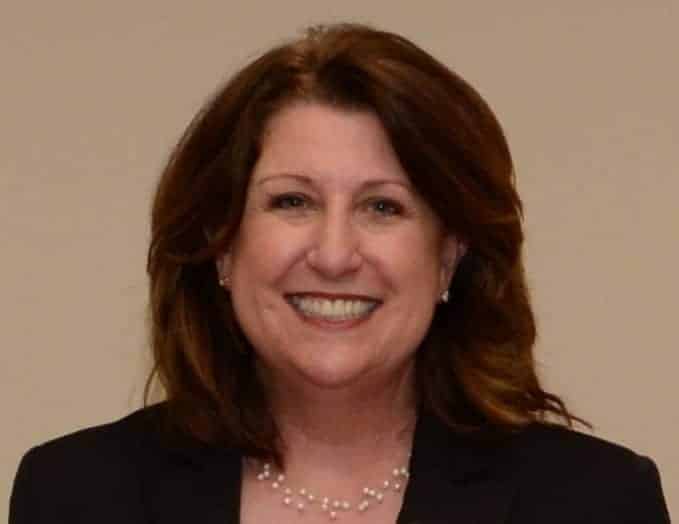 As proud as Stark is to be a torchbearer, it's not hard to tell she's more proud of the work Chaucie's Place, every Indiana child advocacy center, and the Indiana Chapter of the National Children's Alliance continues to do. "Every single CAC in the state and the state Chapter, the work that we all do together, is so critical. We come at it from different perspectives, but we're all angling for the same end game. I think the state is really lucky to have the caliber and quality of professionals who are here focusing on prevention or the aftermath of sexual abuse," she says.
Being a torchbearer has already helped shed some of its light onto Chaucie's Place and the world of prevention. "Some of our long-time supporters have congratulated me personally, but have also contacted our Board directly. And when we mentioned the relay on Facebook, people who we have not connected with in a while came out to congratulate us. I think that will translate from Chaucie's Place to CACs to the Chapter to children in general."
The torch will move through Indiana using various modes of transportation significant to Indiana, like on antique cars or on boats. But Stark doesn't know how she'll be asked to carry the torch in her stint, but she's preparing to lace up her sneakers. "As each one of my family members has learned about this, every single one of them has asked, "Does this mean you have to…run?" I feel like I've got a little shape to get into."
Regardless of how the torch moves through Hamilton County, Stark knows what she'll be thinking about as she carries it. "I'll be thinking about the fact I'm representing the work, love, dedication, and commitment of so many people. Because this is really not about me, it's about something so much bigger. Bigger beyond Chaucie's Place. Bigger than even the Chapter and CACs. It's representing the work that is done every single day to protect kids visibly and invisibly."
Stark is scheduled to carry the Bicentennial Torch on October 13, 2016 from 3 to 7 pm. More information and a detailed schedule, when available, is at the Indiana Bicentennial Celebration website.
For more information on Chaucie's Place and its child sexual abuse and youth suicide prevention programs, please go to www.chauciesplace.org.