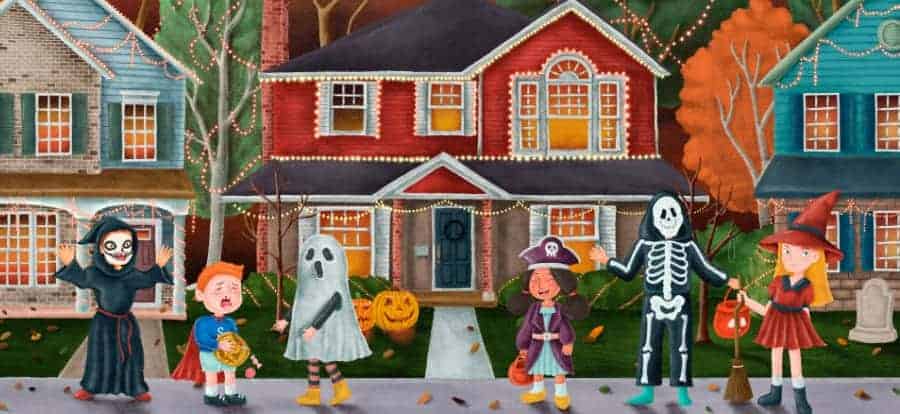 Halloween poses a lot of logistical problems for parents with young children, particularly those under 12. Handing out treats and shuttling kids around is a tough job. But if you don't have kids or your kids are too old to go Trick-or-Treating, here are some ways you can help kids in your neighborhood stay safe.
Consider if you can serve as a crossing guard. By some measures, motorists kill twice as many kids while walking around on Halloween than any other day of the year. If your neighborhood has an intersection where many kids will cross, see if you can safely work as a crossing guard with your local police department. If you can't, consider standing near the intersection with a bright vest, flashlight, and help ensure kids are looking both ways and proceeding when safe.
Hand out lights besides candy. If you can afford to do so, have extra batteries, flashlights, and glow sticks handy. While you're giving away candy ask to make sure kids at your door have lights. If not, set them up with a fresh set of batteries or lights.
Think about non-candy treats. If you don't want to contribute to childhood obesity, try handing out coloring books, pens, pencils, stickers, and other affordable items that can have utility. You might consider a few dog treats for any canine visitors, too.
Help your neighbors Halloween is a great time to work with your neighbors if, like most neighborhoods, you rarely see or talk to each other. Help your neighbors and parents by offering to walk with them. Everyone will be easier to see in a large group and more adults means less stress on each guardian.
Remember non-traditional houses. For people in rural areas who may have to travel to another neighborhood, remember there are more places to go Trick-or-Treating than just dense housing areas. Nursing homes, churches, hospitals, and apartment buildings or complexes offer confined areas for small kids to get just as many treats. Plus, residents of nursing homes and some hospital wings will welcome the interaction.
If you're nervous about residential areas, many towns host events in downtown areas. Businesses will be open and this often includes police, fire, school, library, and other government offices where kids can go.
Don't bake cookies. If you're handing out candy, stick to pre-wrapped goods. Don't bake cookies or cupcakes or hand out non-wrapped items like apples. While they are a nice gesture, kids should be taught to politely decline for safety. Baked goods have less safety control than factory-wrapped treats and may contain allergens.