Families that are rocked by alleged abuse and sexual assault have a weight placed on them that can be too much for even the most organized, strong-willed of individuals. Child Advocacy Centers have historically worked and grown to become safe places for conducting forensic interviews, but more is often needed during and after the interview. Changes to CAC accreditation standards from the National Children's Alliance and growing caseload demand has multidisciplinary team members pushing for more emphasis on victim advocacy.
Victim advocacy isn't a totally new concept. It's about ensuring there's support for all families as they navigate new and often onerous systems and bureaucracies after disclosure of abuse. Victim advocates are charged with helping families fill out paperwork, get to court dates, be prepared for what happens next, and understand what other services and options are available to them.
"There are two big things about victim advocates. One, they're on the same level as the family. They're not an investigator, they don't make decisions, and they don't have any power over families. Two, they fill in the gaps. They literally go to meetings, to court, and help families ask questions and know their options," says Beth Olson, an advocate for sexual assault victims for 25 years.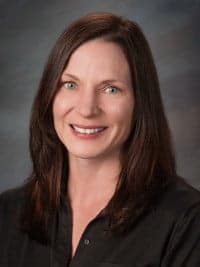 "When I was 21 and answering calls on a crisis line I started realizing our systems have tons of gaps. The typical response to abuse and assault meets very few of the family needs. I got to learn people really well and learn what they go through. Since then I've worked in sexual assault programs, domestic abuse, and in youth and family programs," says Olson. Now in her 5th year working at First Witness CAC in Duluth, Minnesota, Olson's background has led her to become one of the premiere victim advocate trainers in the country.
Olson vividly remembers how her work began. "I started at First Witness in 2011 and went around the country to conferences and it became very clear to me that there's no training for advocates. There are no sessions at conferences, and if there are, it's usually pet therapy. There's a whole field in this piece of accreditation that's not getting any attention. So we put something together to help train people and at the end of 2013 we held out first victim advocacy training."
There are more reasons for CACs to support a Victim Advocate in their centers than just checking off a box for accreditation. Olson adds, "Families are much more likely to participate and go through the process with a victim advocate by their side. Plus, the word "advocacy" is right there in the name of a CAC after all. We're part of a holistic response in coordinating a team and really, we're an agency from outside the system. Our goal should be to make things better for kids all the time and pushing changes and creating new things in our community. Advocates will also likely be the ones who can present the things to the rest of the MDT that are and aren't working throughout the entire process."
"It's an important time in our work with CACs because this is the first time we're able to define what this crucial role is and what it does. Sometimes victim advocacy gets defined in some places as a sort of intake coordinator. If that happens we run the risk of CACs becoming another cog in the system. That leaves a lot of gaps for families and I don't want to see that happen," says Olson.
Even after half a decade of traveling the country teaching CACs and MDTs about victim advocacy, Olson hasn't forgotten a defining early success. "After our first year of training, we called trainees back to survey them and one program showed why you shouldn't really be at your office all the time. This was a program that really got into the training and even changed their name and titles to reflect their new roles. They started leaving the building, going to people's appointments and one of them was able to help a mom who was homeless and sleeping with her daughter wherever they could. The daughter was sexually abused at one of the temporary places they were staying and the advocates helped her get into permanent housing by going with her to all the necessary meetings and helping with paperwork. Otherwise her child would have been taken away. If that team hadn't changed how they did their work, they never would have been able to help from inside the office. This, to me, defines what we do to help families."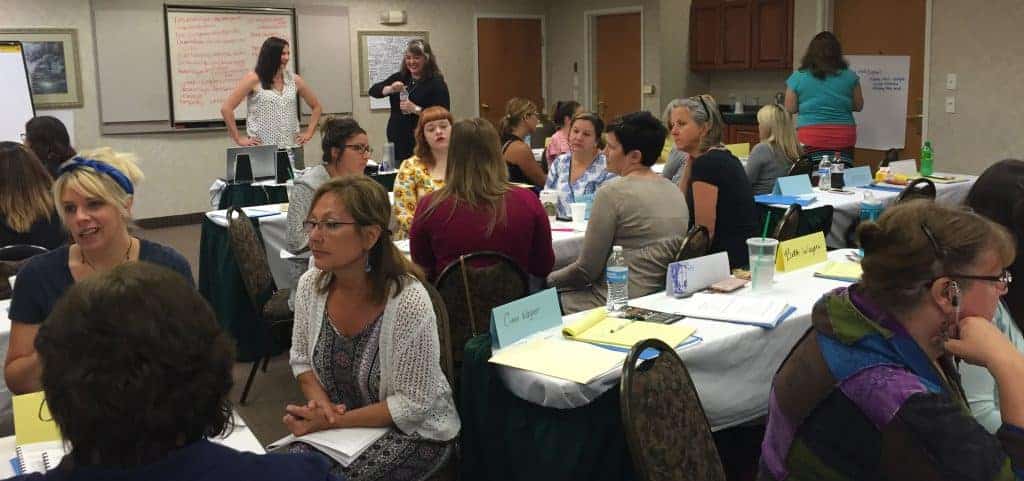 Olson has brought First Witness' victim advocacy training to Indiana on May 31-June 3. "We're creating a manual that will come out soon, too. We're working on writing a piece that will include a foundation of advocacy. It'll be available for free at trainings and we'll put pieces online." Olson also suggests that if a training isn't near you, "You should go to sexual assault training programs near you. Sexual assault training programs have developed a protocol. Even if you come through our training, we suggest people go through their training, too," says Olson.
The three-day victim advocacy training event is also coming to Wisconsin in August 2016 and to Missouri in October. First Witness also holds Victim Advocate training at their center in Duluth, Minnesota a few times each year where everyone is invited. All upcoming events and registration details are available at FirstWitness.org.